Letter from President
Dear Friends,
This is my first letter to you as President of the Lupus Society of Illinois. I'm very fortunate as I start this new role, I am able to work alongside Charles Brummell, past president, who is continuing on as CEO.

Although my position is new, I have been communicating with the lupus community since June of 2006 when I started at the LSI.

Like many of you, I don't remember the first time I heard the word "lupus" – but I remember the first time I understood what it meant. Even though I'd read about the signs and symptoms and facts about the disease, I only understood what lupus meant after hearing the stories of lupus champions themselves.

There are stories of heartbreak and heroism and of struggle and strength – sometimes in the same story. For instance, weeks after I started working at the LSI, a man shared his story with me. His wife had lost her battle with lupus shortly after her diagnosis but years after her symptoms began. As we know, early diagnosis and treatment is critical in the fight against lupus. His wife had suffered symptoms for years without treatment. The silver lining, he told me, was that his daughter learned about lupus early and consequently was diagnosed with lupus. Early diagnosis and treatment certainly increased her chances of living longer with lupus. His wife's death saved their daughter's life, he said.

His story has always stuck with me – as many stories over the years have. The power of these experiences convinces me that personal stories are the most effective form of lupus education.

We want to help you tell your stories – we have several opportunities available – the Story Sharing program, the Illinois Lupus Walk personal and team pages, Facebook posts and events and Lupus Charity Runners fundraising pages to name a few. And we are always open to new ideas.
I look forward to hearing your story and (if I haven't already) I hope to meet you at an upcoming lupus event. And as I move forward in my new role, I look forward to working together to achieve our mission.
As Charles has said – and I agree…
Together we make a difference.
Mary Dollear
President, Lupus Society of Illinois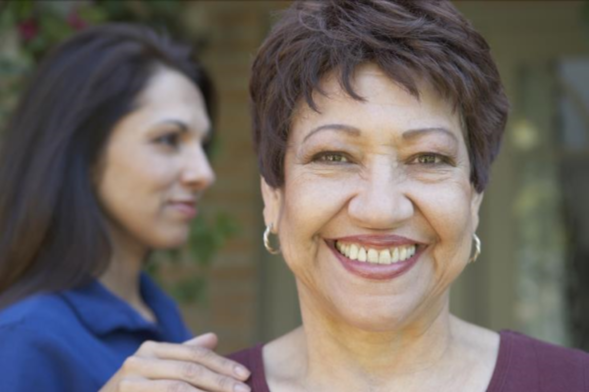 Support Group Leader Training
A support group is run by and for people with a common life situation and comprised of people willing to talk freely and to trust openly in the good will of other group members. A support group provides a source of information, a place to be yourself and is open to the public.
LSI's volunteer support groups' goal is to provide participants knowledge, skills and support to manage their lupus effectively.
Support Group Facilitator Training is designed to help LSI's Support Group Facilitators learn what's entailed in facilitating a support group and to teach them skills to help them facilitate a support group effectively.
12th Annual Empowering Lupus Patients Educational Seminar Wrap-Up
On February 3rd, 2018, the LSI hosted its 12th annual Empowering Lupus Patients Educational Event. Over 40 participants gathered at Saint Xavier College on Chicago's South Side to learn from the experts. You can view all of the past presentations on our website here.

This year's topics were:
Dermatology, Skin and Lupus - presented by Montunrayo Adisa, M.D.
Lupus & Pain Management - presented by Lora McGuire, R.N., M.S. and
Lupus Support Groups - Panel Discussion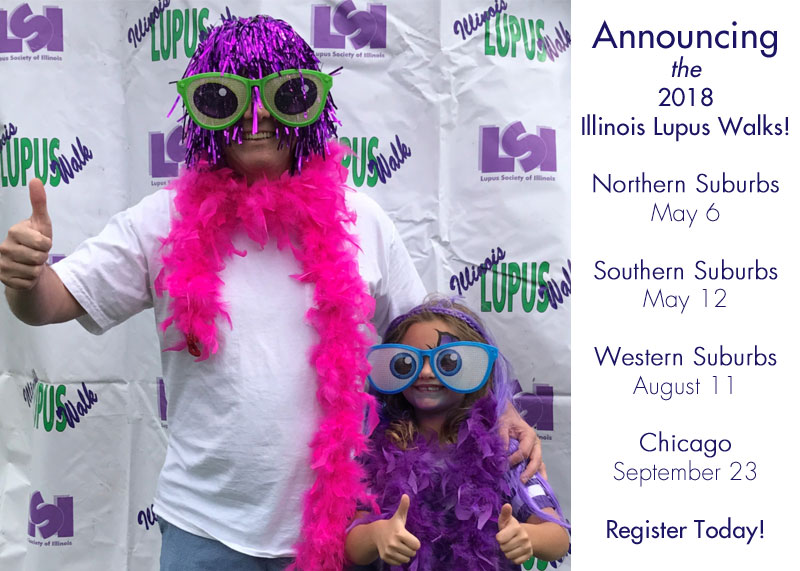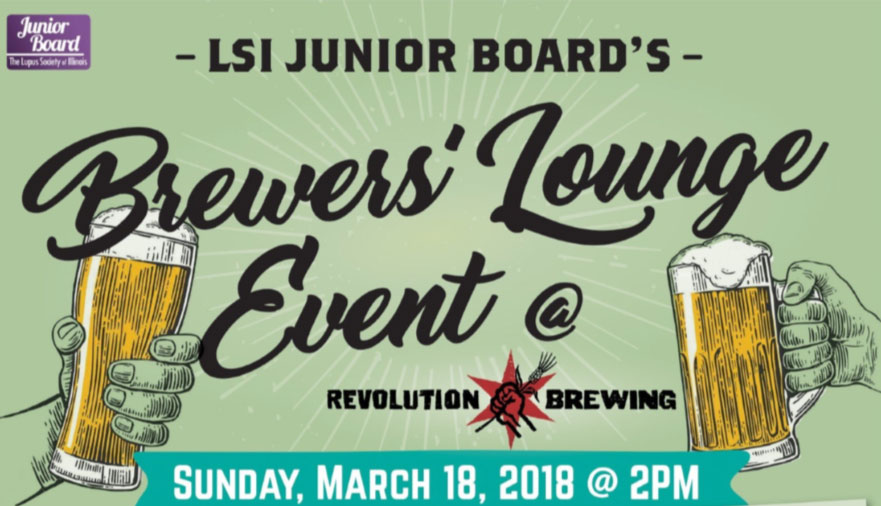 LSI Junior Board's Brewers' Lounge Event
Meet others in the lupus community at this fundraiser-friendraiser hosted by the LSI's Junior board.
Ticket includes food )Applewood Smoked Wings with blue cheese and celery, Swiss Chard and Caramelized Onion Dip -- carrots, crostini, Mini Pulled Pork Sandwiches – honey jalapeno coleslaw) and beverages (Cross of Gold, Fist City Pale Ale, Bottom Up Wit, Eugene Porter, Anti-Hero IPA) your $35 will go toward the LSI's mission in Illinois.
The Junior Board will also host a raffle and provide information on lupus and LSI's programs and services!
Get your ticket today!