Thank you!
For making Lupus Awareness Month 2019 such a success!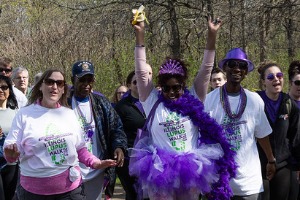 Northern Suburbs Lupus Walk
The Northern Suburbs Lupus Walk kicked off Lupus Awareness Month in a BIG way on May 5th! Thanks to everyone who came out to support the LSI!
Check out the photos here!
Southern Suburbs Lupus Walk
Lupus Awareness Month officially ended on the afternoon of June 1st - following the Southern Suburbs Lupus Walk! Thanks to everyone who turned out to support lupus awareness at our NEW location - Prairie State!
Check out the photos here!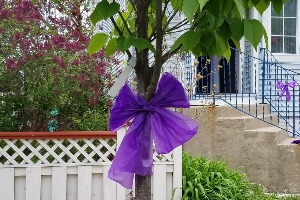 Thanks to Mari for turning her house "purple" for Lupus awarenes Month! Way to Go!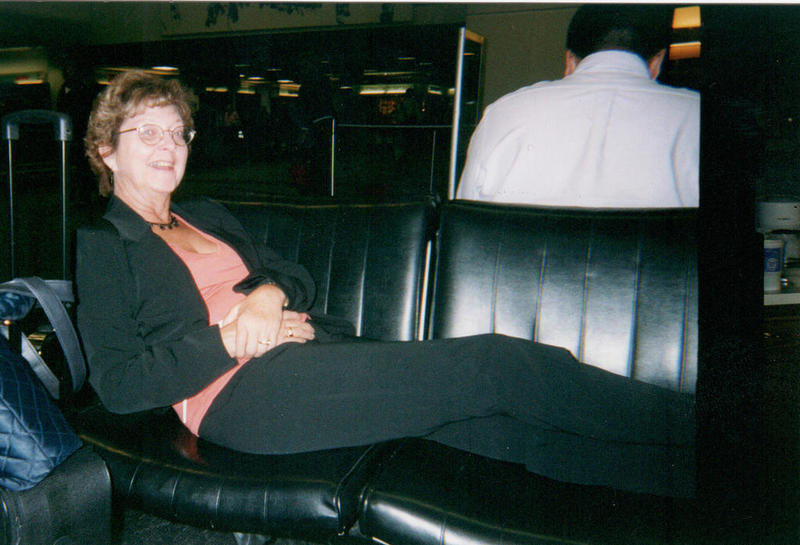 Southern Suburbs Walk Ambassadors, Mike Rakoczy and Jenny Finley, shared the story of their mother, Gayla, and why they walk with the Herald News! Read the story here.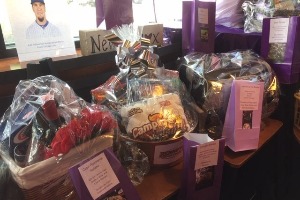 Team Gayla's Gang Fundraiser
Congrats to Jenny Finley and Mike Rakoczy for another amazing awareness builder and fundraiser in support of their Lupus Walk Team!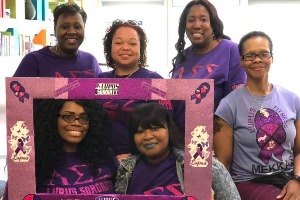 Rush Awareness Event
Rush Lupus Support Group Leader, LaShon, followed up her support group with an awareness event! Way to go!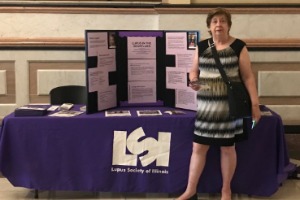 Springfield Awareness Table
Thanks to Patricia Canessa, PhD for securing a table at Illinois' Captiol Rotunda for awareness and education. for the second year in a row!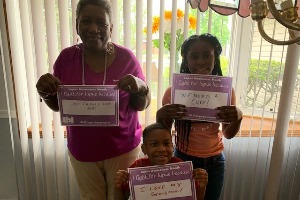 I Fight For Lupus Selfies
Thanks to everyone who sent in selfies explaining why they fight for lupus! What a great way to recognize Lupus Awreenss Month!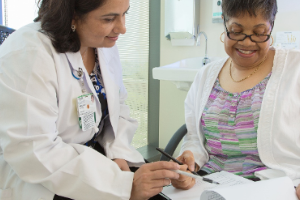 Inside Rush Article
Rush covered Dr. Meenakshi Jolly, Director of the Rush Lupus Clinic, in an article in their online newsletter, Inside. The article talked about lupus and the LSI.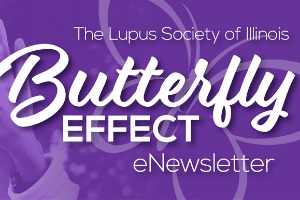 Butterfly Effect eNewsletter
In honor of Lupus Awareness Month, LSI launched a revised eNewsletter - now called the Lupus Society of Illinois Butterfly Effect eNewsletter!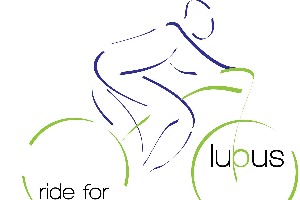 Lupus Charity Riders
MB Financial's Bike the Drive
Thanks to the riders who participted in this event for the Lupus Community! The event raised over $22,000 for the LSI! Thank you!!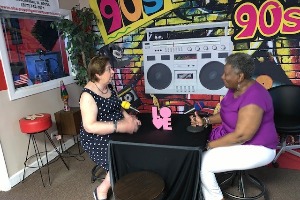 Intellectual Radio Interview
Donna Emery and Dr. Patricia Canessa attended a Lupus Day Celebration at the Intellectual Radio, Morning Divas Den Show, which aired on Saturday, May 18!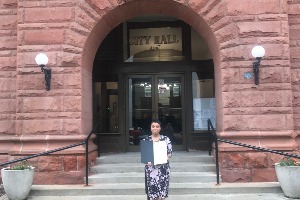 Peoria, IL -
Lupus Awareness Month Proclamation
Thanks to Melodi Green for facilitating the Lupus Awareness Month Proclamation in Peoria! It was an honor to receive this Proclamation from Peoria's Mayor!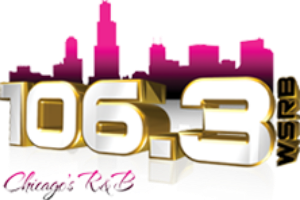 106.3 Radio
On May 5th Bettie Carter was on 106.3FM Radio show between 2 and 3pm with AC Green talking about lupus and the upcoming events.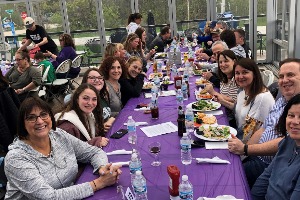 Thanks to Josh & Tara Joseph for hosting a Fundraiser benefiting LSI! Around 50 people learned about lupus and raised funds for LSI.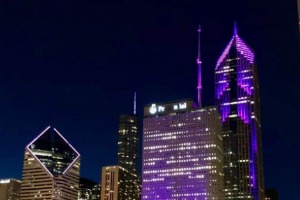 Buildings Go Purple on
On May 10th, Bettie Carter coordinated several buildings in downtown Chicago to light up purple! see the pics here!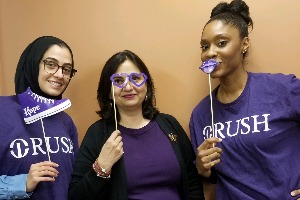 RUSH Awareness Activities
The RUSH Lupus Clinic went all out again this year for Lupus Awareness Month! The event included staff and patients wearing purple, celebrating with a cake and posting photos to social media on top of providing educational materials.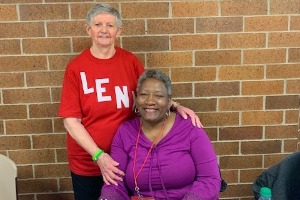 Donna Emery
Donna Emery made lupus awareness a priority by volunteering at health fairs, posting "I fight for lupus because" selfies and serving the lupus community - especially the southern suburbs and northwest Indiana!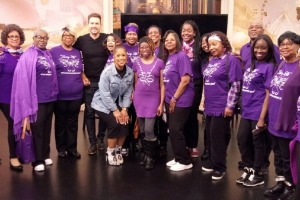 Windy City Live
On May 7th, Bettie Carter and 34 people from the lupus community were in the audience for Windy City Live -- and Lupus Awareness Month was mentioned!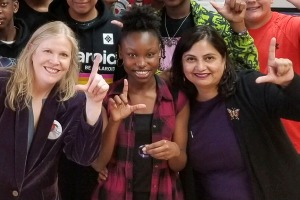 Middle School Presentation
On May 3rd LSI joined Dr. Meenakshi Jolly for a presentation to middle school children in Plainfield! Thanks to Middle School student, Nia, for making this happen!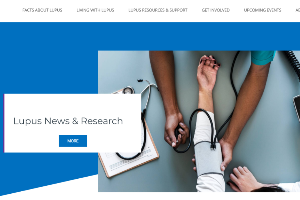 In honor of Lupus Awareness Month, LSI launched a BRAND NEW WEBSITE!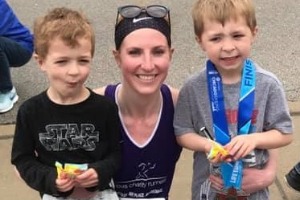 Lupus Charity Runners Team in the Chicago Spring Half Marathon & 10K!
Congratulations to our runners who raised awareness and funds for the LSI on May 19, 2019!
For more information on Lupus Charity Runners click here.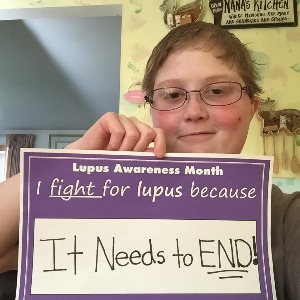 Meaghan Fox
Meaghan set up a table at Walgreen's in Orland Park and hosted an awareness table, raffle, giveaways and celebration! Several hundred people learned about lupus - and had fun, too!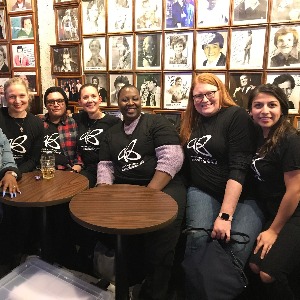 LSI Associate Board presents A Night with Jackie Fabulous!
Thanks to everyone who came out to support LSI at this fun event! Together, the event brought in over $1,000!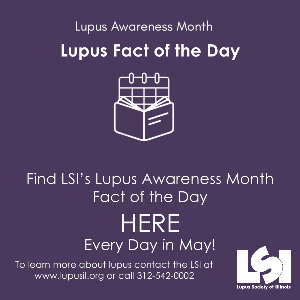 Lupus Fact of the Day
Every day, LSI posted a lupus fact of the day to social media - resulting in over 80,000 impressions!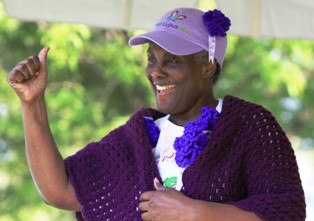 Kay Mimms
Kay Mimms, author of Fighting Lupus Battles: Hope for a Cure, has blitzed her community with lupus information! Some of the activities Kay, with assistance from Dr. Patricia Canessa, has coordinated include a posting at Northwestern's University Intercampus Network, reaching 2,000 people, distributed lupus materials at New Faith Baptist Church in Matteson, Beardstown African Traditional Baptist Church and Trinity United Church of Christ - to name just a few. Thank you Kay and Patricia for all of your hard work!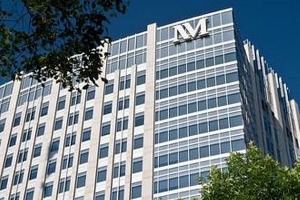 Lupus Awareness Event at Northwestern
Every year, in collaboration with the LSI, Northwestern University Feinberg School of Medicine engages several communities in educational events to increase lupus awareness and provide a forum for patients to voluntarily share their experiences with this disease management and care.
Dr. Juan Schmukler presented at this years event. He talked about lupus and cultural differences.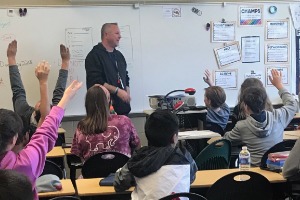 Mike Rakoczy's 6th Grade Lupus Education Event
On May 10th, LSI spoke at Spencer Crossing Elementary School in New Lenox, IL. About 150 students heard about lupus and asked some terrific questions about the disease. Mike is a teacher and his commitment to lupus runs deep - his mother Gayla passed away from the disease.
Share Your Pictures!
Post to Facebook, Twitter or Instagram using #LAM2019LSI or email mary@lupusil.org!
Thank You!
Increasing awareness about lupus comes in many forms. Thanks to everyone who creates awareness in their own community!
Together we make a difference!
Thank you!
Lupus Awareness Month 2019 has been a HUGE SUCCESS! Thanks to everyone for making the most of this opportunity to educate the public about lupus!
Please let us know what you did! Send any pictures of Lupus Awareness Month stories to mary@lupusil.org or call Mary at 312-648-6053.
See below for highlights from Lupus Awareness Month 2019!