Friend,
School is back in session, the 2018 Illinois Lupus Walk Season is wrapping up and the holidays are right around the corner. Time is flying by!
The Chicago Illinois Lupus Walk & Fun Run is coming up on Sunday, September 23, 2018. Registration is still open and it promises to be better than last year! We'll have new kid's activities and Team Photos! Back again is the Team T-shirt contest – and our fantastic DJ!
Funds raised go toward our mission in Illinois – enabling LSI to continue to fund free events like the upcoming webinar "Living with Lupus: Long-Term Effects" presented by Dr. Robert Katz on September 27, 2018. Registration is required and the second Lupus Patient Educational Event at Rush University Medical Center on November 3, 2018.
We are constantly inspired by our volunteers – like our walk committees and the Debbie Medlin Memorial Golf Outing committee, lead by Wayne Casey and our Lupus Charity Runners who are participating in the Bank of America Chicago Marathon coming up on October 7th.
We share one runner's story below. Be sure to read about Adrian Milton and his powerful reason for participating in the Bank of America Chicago Marathon as a Lupus Charity Runner.
Thanks to Adrian and all of our volunteers who help move our mission forward!
We hope to see you at one of our upcoming events or activities. And always remember, we're here if you need us.
Together we make a difference.
Mary Dollear
President, Lupus Society
REMEMBERING JACQUELINE SILVA – LUPUS WARRIOR
​Family honors sister who lost her battle to lupus 10 years ago
Jacqueline Silva was diagnosed with lupus when she was 16 years old. She lived with the disease a little over 10 years before passing away on September 24, 2008. Her life, though short, touched many and her legacy lives on with a family dedicated to increasing awareness and educating their community about this misunderstood disease.
Eddie Silva, Jacqueline's brother, was a kid himself when his parents told him and his brother about their sister's disease. "I remember their faces as they tried to explain it to us when they had little to no information themselves," says Eddie. "I distinctly remember how sad and scared my parents were."
Read the full story here.
Chicago Lupus Walk & Fun Run!
Join hundreds for the 18th annual event!
Chicago Illinois Lupus Walk & Fun Run!
Sunday, September 23, 2018
Lincoln Park - Chicago
~Stockton Dr. & LaSalle Dr.
Chicago, IL 60614
Festivities and registration begins at 8:30am
Fun run begins at 9:50am
Walk begins at 10:00am
Spanish Language Educational Event - Viviendo con Lupus
On June 26, 2018, LSI presented its annual Spanish Language Educational Event at Casa Michoacán in Chicago's Pilsen neighborhood. The speaker was Dr. Juan Schmukler.
Dr. Schmukler graduated on June 30th and is transitioning to at Mt Sinai and Holy Cross. As a native Spanish speaker, He has a special interest in the Spanish-speaking community and their unique needs. His main interests lie in clinical rheumatology and in working with underserved populations.
Thanks to Dr. Schmukler, Dr. Patricia Canessa
Research Article: Body Image in Lupus
LSI's Dr. Meenakshi Jolly
Dr. Meehakshi Jolly was one of the authors of the recently published research article "Body image in lupus: Is it disease activity, physical function, depression, pain, fatigue, fibromyalgia or stress? Published in the International Journal of Clinical Rheumatology (2018) 13(4), 245-249.
Download the article here.
Lupus Charity Runners: One Runners Story
On Sunday, October 7th I will be participating in the 2018 Bank of America Chicago Marathon as a Lupus Charity Runner in honor of one of my best friends, Jason Redeaux, who has been suffering from Lupus for 13 years, and I need your support. I am committed to raising $1600 and I can't do it without your help. No donation is too small.
In the fall of 2017, after 12 years of relative dormancy, Jason's Lupus took a turn for the worst. He was in and out of the hospital for months and in the spring of 2018 was ultimately diagnosed with End Stage Renal Failure. He desperately needed a kidney. As soon as I found out, I volunteered to be tested as a potential donor for him. As soon as I found out, I volunteered to be tested as a potential donor for him. Shortly thereafter, however, we unexpectedly lost our youngest daughter, Elizabeth Rose, to myocarditis.
Read the full story here.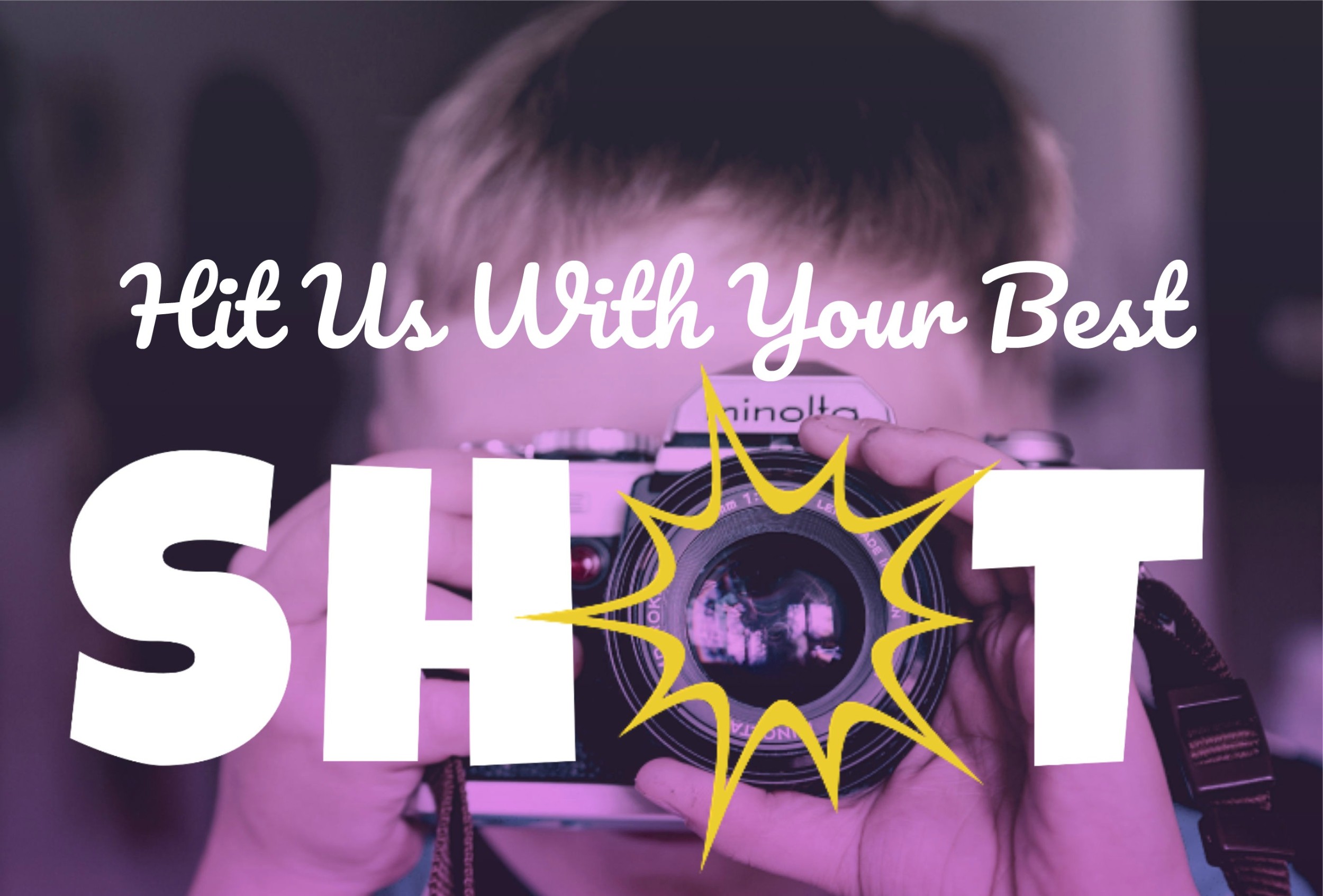 Hit Us With Your Best Shot!
LSI's Walk Photo Contest is BIG news! Share your favorite 2018 Illinois Lupus Walk photos with us and the photo with the most likes will be featured in LSI's 2019 Illinois Lupus Walk advertising!
Contact Liz Guzman with questions.
SAVE THE DATE
Lupus Patient Education Event
For the second year, LSI is working with Rush University Medical Center on a FREE educational event featuring multiple presenters on various topics.
Check back soon for specific information and save the date for this "can't miss" event!
When: Saturday, November 3, 2018
Rush University Medical Center
Searle Conference Center, Main Lounge, 5th floor
1725 W. Harrison Street, Chicago, IL, 60602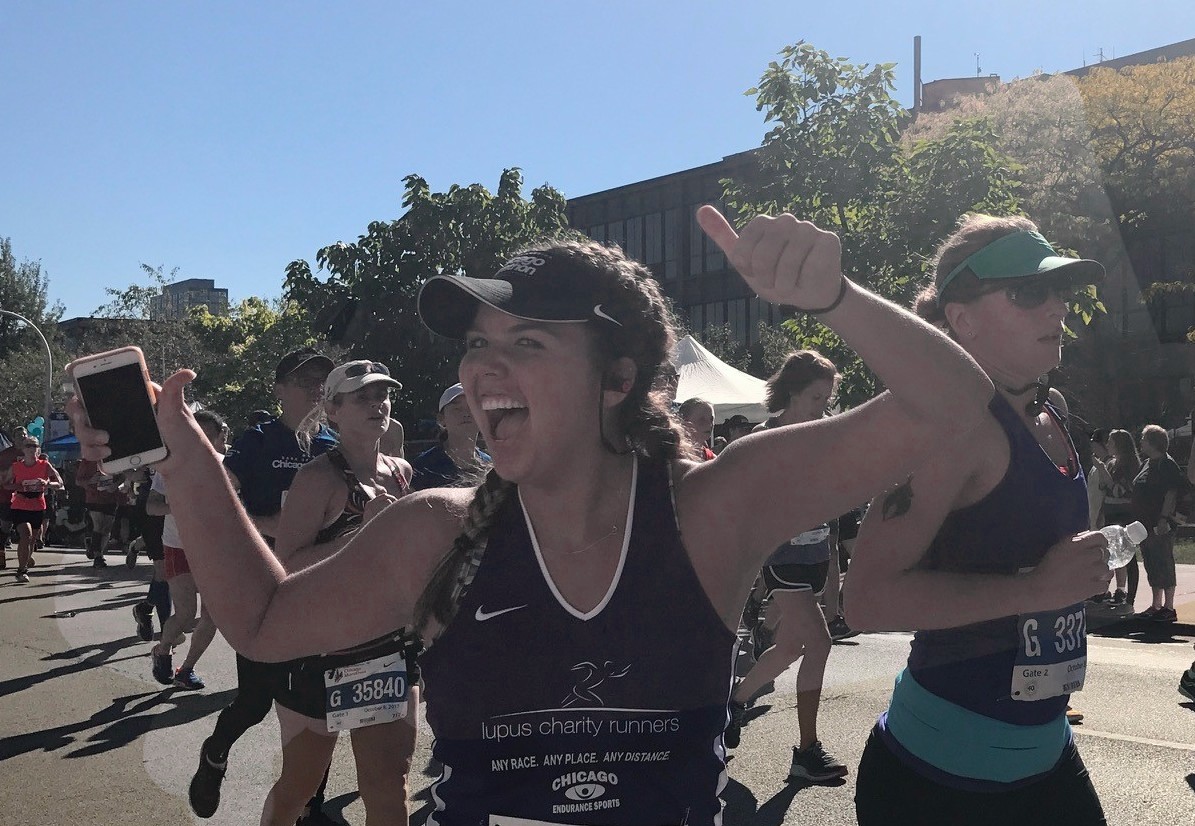 Running the Chicago Marathon? Join Lupus Charity Runners!
If you're already running the Chicago Marathon, why not run it for us!
There's no fundraising minimum and you'll get the support of the LSI and an entire team of Lupus Charity Runners!
Funds raised through the Lupus Charity Runners supports programs, services and research for Illinois' lupus community!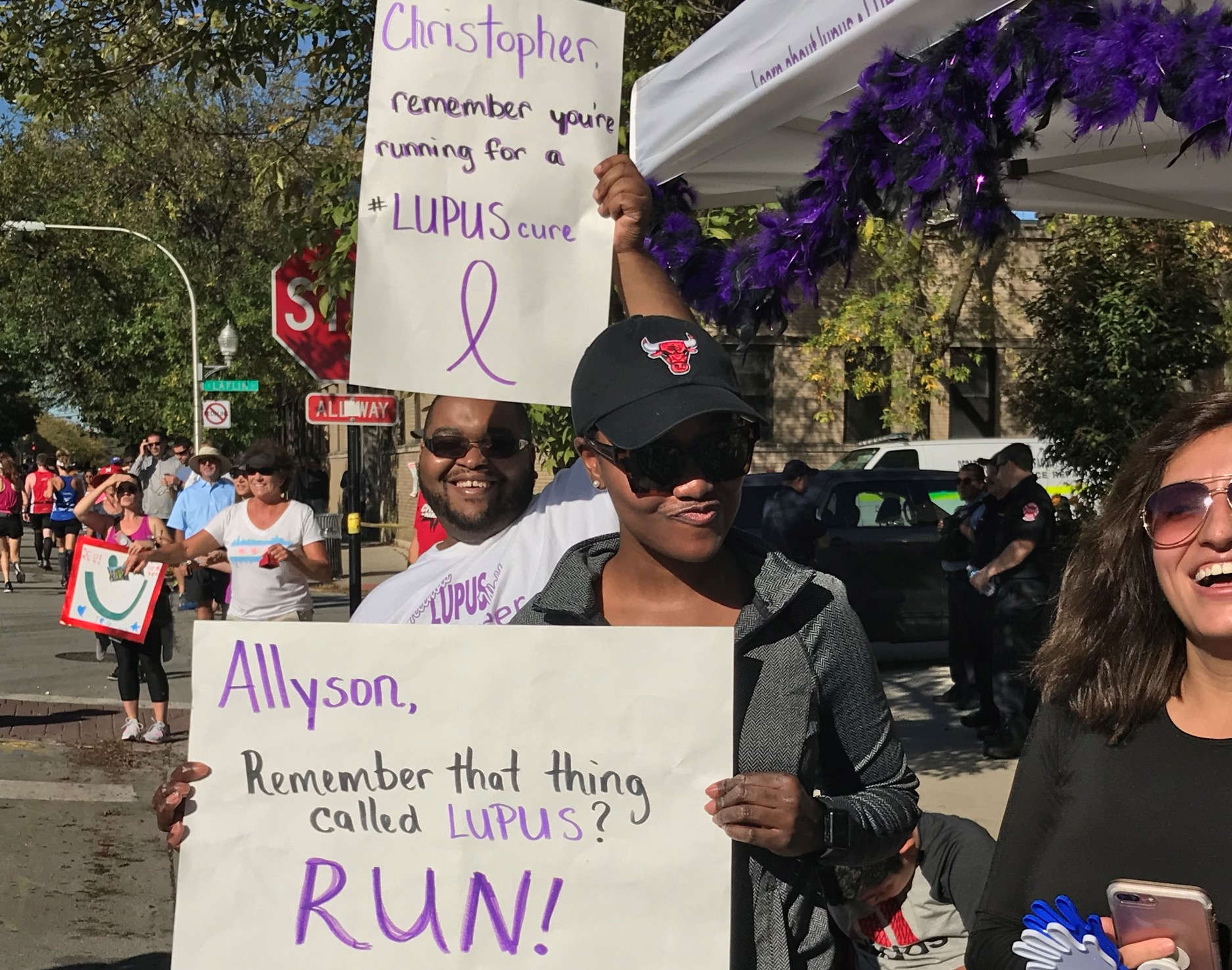 Volunteers Needed to Cheer On Lupus Charity Runners!
On October 7, 2018, over 45,000 runners will participate in the Bank of America Chicago Marathon. Twenty one of them will be running as Lupus Charity Runners.
The cheer station is always fun, exciting and inspiring!
Join us as we cheer on our amazing runners! Find out more from Mary at mary@lupusil.org or call 312-648-6053.
13th Annual Western Suburbs Lupus Walk HUGE Success!
On Saturday, August 13, 2018, about 500 supporters participated in the Lupus Walk in Naperville Illinois! The event ambassadors were Jim & Cheryl Vail, who shared their personal experiences with lupus.
Thanks to all of the walkers and the dozens of volunteers who made this event such a great success!
We're already looking forward to next year!
Debbie Medlin Golf Outing
On August 27, 2018, the Inaugural Debbie Medlin Memorial Golf Outing and Dinner tee'd off! Besides golf and dinner, the event included a 50/50 raffle, basket raffle, silent auction and brief program. The event grossed over $12,000 for the LSI's mission!
The Debbie Medlin Memorial Golf Outing is a celebration of the life of Debbie Medlin—a remarkable woman who lost her battle to lupus on November 9, 2017. In her memory and with the generosity of spirit we witnessed from Debbie, we gather and raise funds to support others in the lupus community.
Thanks go out to the committee lead by Wayne Casey and the Medlin family.
Lupus Society of Illinois
411 S Wells St, Ste 503 | Chicago, Illinois 60607
3125420002 | mary@lupusil.org