A Message from the President
Lupus Awareness Month starts Tuesday and LSI has materials to help you reach your community with lupus information! Lupus Awareness Month is all about YOU - how do you want to reach your community about lupus? How can LSI support your efforts? Let us know what YOU want to do and we will do whatever we can to support you.
Lupus Awareness Month!
It's here! The one month a year we dedicate to increasing lupus awareness at the community level! Every activity counts! LSI provides many ways to promote lupus awareness - both big and small! Like the "I fight for lupus because" selfie! Post to social media with #lsilupusawareness (like Lisa & Danny at left!).
Find out how you can make a difference in your community here.
Illinois Lupus Walks are OPEN!
The LSI hosts 2 walks in May in honor of Lupus Awareness Month! Walks are a great opportunity to raise awareness about lupus and raise funds for the LSI to continue to provide free support services to the lupus community!
Every registered walker gets an official 2018 Lupus Walk tshirt and a fundraising page to promote lupus and raise funds! We have terrific incentive prizes for participants raising money, too.
If you haven't been to an Illinois Lupus Walk, you are missing out on a great opportunity to meet others in the lupus community - a group of people who understand what lupus is!
Educational Webinar: Lupus & Your Teeth
Join us via computer, tablet, smartphone or telephone for our first Lupus Education Webinar! Presented on June 13, 2018 at 6:30pm. Celia Mimms, DDS, will present.
Registration Required
Registered participants will receive information on how to login and call in to the meeting.
Advocacy Report: Kelsey Schmitt
Kelsey Schmitt is an LSI volunteer and Junior Board member. She also co-leads the RUSH Lupus Support Group.
The Merriam- Webster dictionary defines advocacy as, "the act or process of supporting a cause or proposal". On March 19-20th, I participated in the Lupus Research Alliance 2018 Advocacy and Hill Day.
Does SLE Care provided in a Lupus Clinic Result in Higher Quality of Care than general Rheumatology Clinic?
Dr. Meenakshi Jolly and team published in the 2018 April 2 Arthritis Care Research. Read the Abstract here.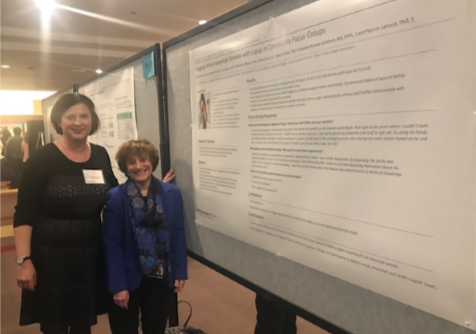 Engaging African-American Females with Lupus in Community Focus Groups
Dr. Rosalind Ramsey Goldman's team presented a poster at the 14th Annual Lewis Landsberg Research Day on Thursday, April 5, 2018 at the Robert H. Lurie Medical Research Center at Northwestern Memorial Hospital Feinberg Pavilion. LSI assisted on this study and is included on the poster.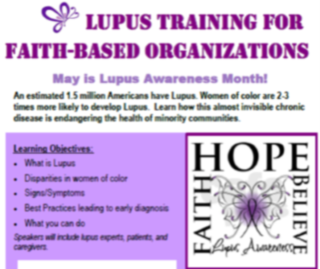 May 5, 2018
Lupus Training for Faith-Based Organizations
Educational Opportunity
Where: Memorial Center for Learning and Innovation
228 W. Miller St., Springfield, IL
Time: 10-3:30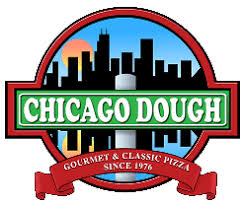 May 10, 2018
Spencer Crossing Elementary School Lupus Fundraiser Chicago Dough - New Lenox (1080 E. Lincoln Hwy)
4:30 to 8:30
10% of all buffet purchases and 100% of raffle goes to LSI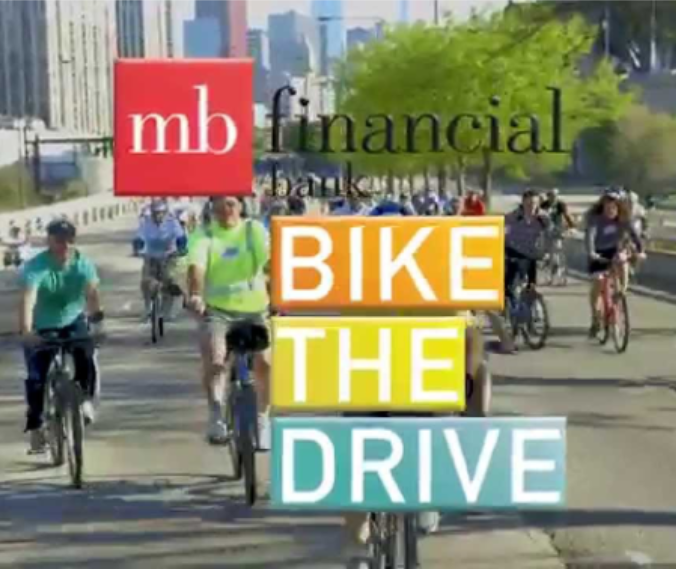 May 27, 2018
MB Financial's Bike the Drive
Raise awareness about lupus and funds for the LSI's mission by participating in this quintessentially Chicago event!
​Register for Bike the Drive and then
​Set up your fundraising page!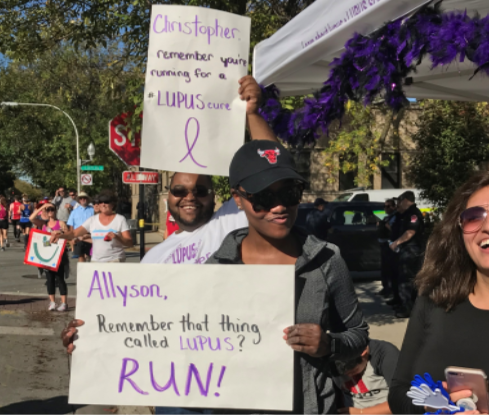 Are you running the Bank of America Chicago Marathon?
Join Lupus Charity Runners!
We will support you every step of the way!
And you'll be a part of a great team of runners!
The Lupus Society of Illinois' mission is to promote lupus awareness and complement the work of health care professionals by providing personalized resources for the lupus community while supporting research.
Contact Us

Lupus Society of Illinois
411 S Wells St, Ste 710
Chicago, Illinois 60607
3125420002
mary@lupusil.org