Help make lives better. Donate to the LSI.
Kay Mimms - the first LSI Butterfly Hero!
Kay Mimms is a lupus survivor for many years. In that time she became a support group leader, and that allowed other lupus patients and their families to share their stories and help support one another. As a walk captain of "K's Hope for a Cure," she helped inspire people to walk with her at the Southern Suburbs Illinois Lupus Walks. She even helps spread lupus awareness throughout Illinois at health fairs and meetings of local organizations and churches. Her greatest achievement is writing her own book called Fighting Lupus Battles: Hope for a Cure (True Stories of Lupus Warriors). Through it all Cecil Mimms, her husband, has been by her side helping to overcome any obstacle in her way.
Thank you, Kay, for your contributions to the lupus community!
Congratulations!
There is no more fitting recipient of the first Butterfly Hero than Kayrene Mimms. Kay, along with her loving husband Cecil, have gone above and beyond average effort to increase awareness about lupus, share their experiences in order to help other people with the disease and generally are stalwarts to the LSI's mission in Illinois.
To find out more about the LSI Butterfly Hero and to nominate someone you know, click here.
Friend,
Making a difference is what we do - and we can only do it together.
The Lupus Society of Illinois works with hero's like Kay Mimms to improve lives.
This holiday season, we hope you remember LSI in your holiday giving.
Thank you.




Charles Brummell
All gifts made before January 1st, 2019 are tax deductable in 2018.
How Your Donation Makes a Difference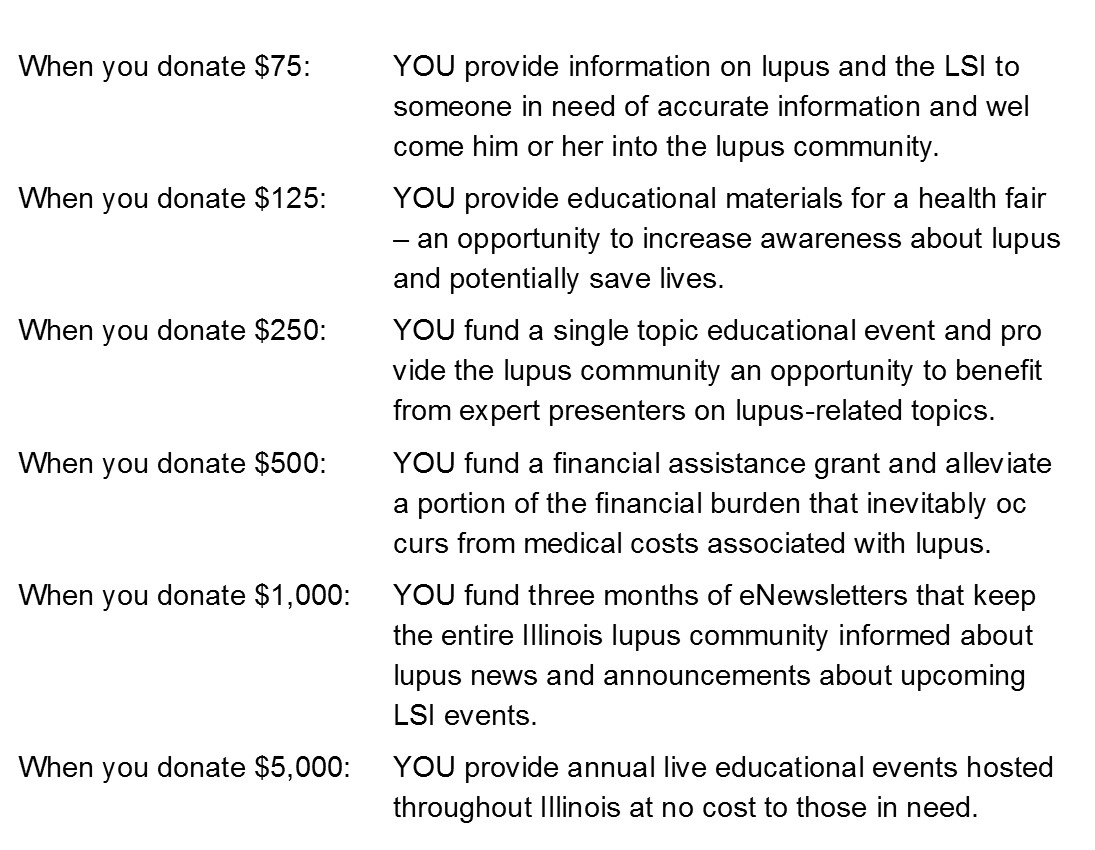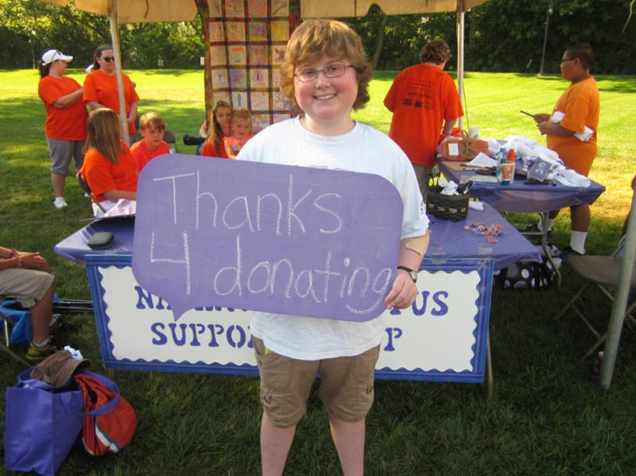 Our Mission
LSI promotes lupus awareness and complements the work of health care professionals by providing personalized resources for the lupus community while supporting research.